INTRODUCING RASPBERRY ROSE!
Posted on
I'm very pleased to announce the release of a brand new flavour - Raspberry Rose! It's a delightful fusion of sweet organic raspberry aroma with a hint of sensual rose, enriched with nourishing Raspberry Seed oil.

As with all of the lip balms, the ingredients are 100% natural and predominantly British - 74.6% in this case.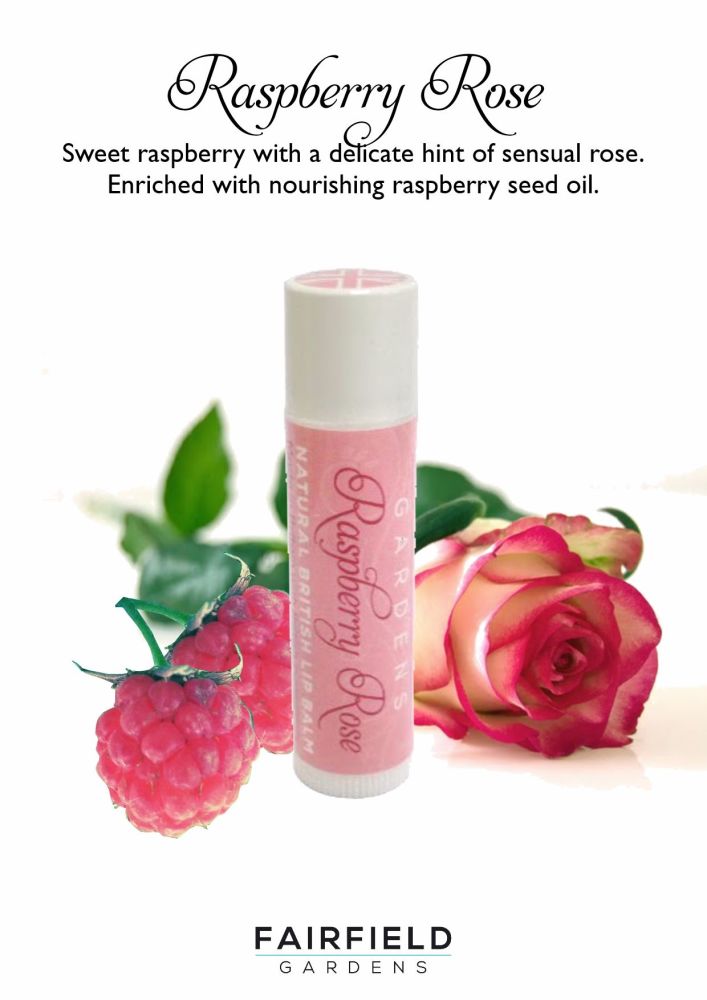 Check out the Fairfield Gardens Reviews board on Pinterest to see what people are saying about it, then get yours here.