New Stockist - Adore Naturals
Posted on
This is very remiss of me, but I have not told you about Adore Naturals who are now stocking Fairifield Gardens lip balms! They stock a range of natural and handmade skincare products. This is such a great site which showcases many wonderful brands that you might not have heard of, as well as one or two that you might already know.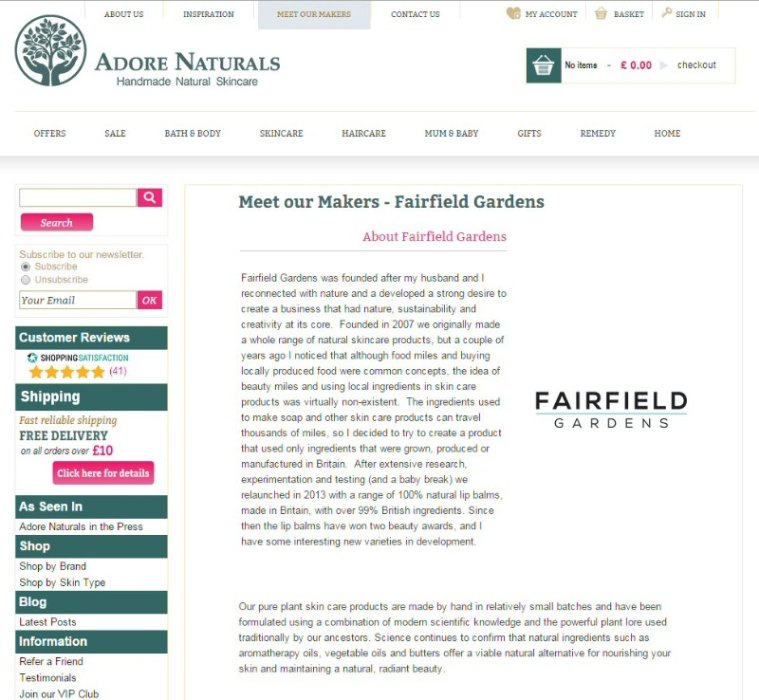 Here's a little bit about them in owner, Tina Skinner's own words:
"I decided to bring Adore Naturals to life, with the aim of bringing together an amazing range of handmade brands from across the UK and to provide you with a fabulous choice of stunning natural products. The only difficulty is which one to choose!"
Why not head over and have a look around?