What are Beauty Miles?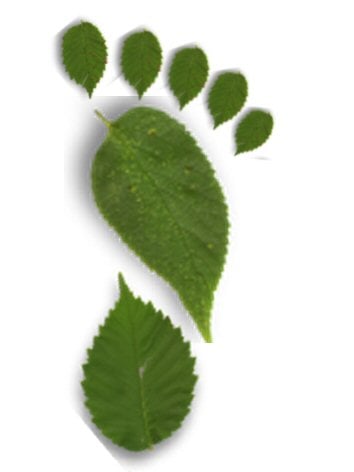 Chances are you've heard of food miles, but in case you haven't that's the distance that food has travelled to reach you. The Farmer's Market was essentially born from an increasing awareness and concern from customers about the cycle of food production and supply, which led to an interest in buying locally produced, seasonal produce from traceable sources to support communities and to help the environment.
But what about beauty miles? How far have the ingredients in your skincare and cosmetic products (and the products themselves) travelled to get to you? Skincare ingredients can travel from thousands of miles away - shea butter from West Africa, cocoa butter from South America, coconut oil from The Philippines to name a few. Sometimes it seems that when it comes to marketing skincare products, the more exotic the ingredients the better, not to mention all the products imported from abroad.

If you wouldn't buy apples from New Zealand or South Africa when there are apples from Kent to be had, then why choose foreign imports over home-grown skincare products? I suspect that it has something to do with availability, convenience and choice. Despite the fact that there are hundreds of British skincare producers, both small and large scale, making high quality and effective products, that is not reflected on the High Street, which is awash with big-brand imports. Take lip balm for example. Did you know that an imported lip balm could have travelled the equivalent of up to 30,000 miles to get to the UK? That's more than once around the world!
Head into your average High Street store and you might see Burt's Bees, Nivea, Chapstick and Lypsyl - none of which are British, and only one of which uses all-natural ingredients. Even the local health food shop will probably offer Badger Balm, Hurraw or Lavera, which are also not made in Britain, although they are more likely to stock locally-made products if approached. Perhaps the only exception to this on the High Street is Dr. Organic, which is made in Wales (and Italy) and sold exclusively through Holland & Barrett Stores. So it's up to us to change our shopping habits and demand more from our High Street retailers.
Fairfield Gardens started in 2007 but it was the issue of beauty miles that made us stop and reconsider our direction. We are on a mission to create a line of products not only produced in the UK, but which contain a high proportion of ingredients that are grown, produced or manufactured in the UK – something that you just don't see on the High Street. Our multi-award winning range of lip balms are the first step on the way to realising that dream. We use at least 75% British ingredients in all of our lip balms, and we are always on the lookout for new home-grown ingredients to help us push that percentage ever higher. But it's not just a gimmick. We are committed to producing quality products that are effective. Our awards and positive feedback from our customers can attest to that.
There's no denying that there are some amazing ingredients and products that come from abroad, but we aim to show that skincare ingredients don't have to be exotic to be effective. There is a wealth of untapped natural goodness that is being under-used right here at home. Fields of oil seed rape are a familiar sight in the summer, but wouldn't it be wonderful to see more fields of lavender, calendula, chamomile, cornflowers, borage and the like? And with food farming being increasingly pressed by supermarket practices leading to low margins for farmers and high volumes of waste, who knows, creating a demand for home-grown skincare might even help to revive the British farming industry!
It might take a bit of looking to find the right products, but there are wonderful websites out there like Sophia's Choice and Love Lula, which have brought together some great British skincare brands. Also sites like Make it British and Britipedia list all manner of British-made goods - from clothes to appliances. So try to seek out natural, skincare (and other) products that are made in Britain and ideally, if you can find them, choose products that use British ingredients too, like Fairfield Gardens Lip Balms.